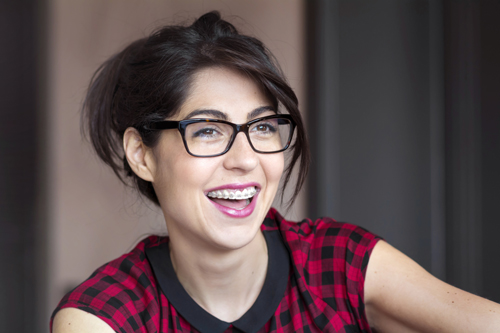 Orthodontic treatment may be necessary if you suffer from any of the following:
Breathing or swallowing problems – Mouth breathing can lead to snoring and sleep apnea.
Crossbite – One or more upper teeth bite inside the lower teeth (towards the tongue).
Crowding – Involving extra teeth or improperly positioned teeth.
Deep Overbite – The lower front teeth bite into the upper tissue behind the upper teeth.
Disfiguring of the face & mouth – Affects the development of the jaw and position of the teeth.
Missing or extra teeth – Due to tooth decay, injuries, or inherited problems.
Overjet (protruding upper teeth) – Upper teeth that protrude beyond normal and are usually associated with a short lower jaw.
Braces to give you a million dollar smile!
The American Association of Orthodontics recommends that children get an orthodontic evaluation no later than age 7.  Orthodontic treatment can be done at any age but timely treatment ensures maximum and longer dental health benefits. Many children have orthodontic problems which develop at a young age. Although most orthodontic problems are often treated with traditional braces, orthodontic expanders may be necessary when braces alone are not adequate to fully correct the orthodontic problem. An orthodontic expander is a device used to widen the upper arch or roof of the mouth. Although the arch is usually expanded in 15-20 days, the appliance will remain in place for a longer period, usually six months or so, while new bone generates in the expanded arch. Widening the mouth's palate allows your upper teeth to line up properly, giving you a better bite. At Bronte Village Dental Office our preferred orthodontic treatment is Invisalign. When Invisalign is not an option, we resort to traditional braces.
Orthodontic treatment Process
Planning Phase
Your first couple of visits to Bronte Village Dental Office will include a medical and dental history evaluation, and x-rays of the teeth and jaws among other diagnostic tools. After careful planning, our highly skilled Orthodontist, Dr. Gabrielle Chan, will design and apply braces that coincide with the treatment plan in effect for you.
Active Phase
The active treatment phase involves visiting Dr. Chan at our Bronte Village Dental Office on a regular basis for adjustments and following specific treatment requirements to ensure successful results. A monthly appointment is usually required.
Retention Phase
When treatment is completed, the braces and/or appliances are removed and a new appliance/retainer is made for you. Sometimes, retainers are removable and sometimes they are fixed by a wire cemented on the inside of your teeth.
Contact us now if you have any questions, to schedule your orthodontic consultation, or to book one for your child!