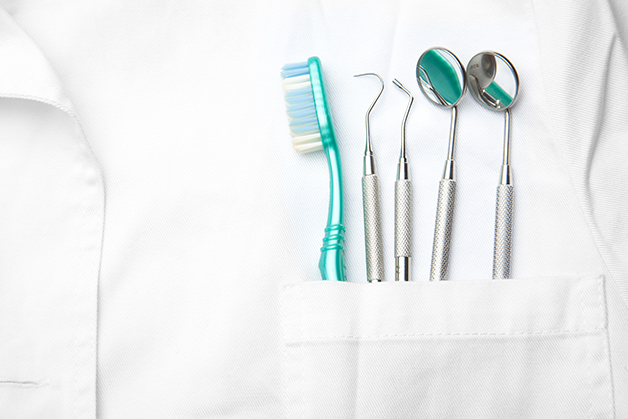 Optimal dental care that meets your dental needs and fits your budget!
We offer a wide range of dental services to current patients, new patients, as well as referrals and walk-ins. We aim at providing you with an overall positive dental experience, including the financial matters. The cost of your dental care will vary depending on your specific needs and treatment plan. Our team of dental professionals is always there to help you throughout the process, especially in making the best decisions for your oral health, while keeping your financial situation in mind.
Your oral health is our first priority, but we focus on making the process as simple and convenient for you as possible. To make your dental treatment more affordable, we offer flexible payment plans to fit your budget without compromising the treatment you're receiving. We help you understand your insurance coverage and bill your insurance company directly.  We accept Visa, MasterCard, American Express, Interac/Debit and cash. Call us if you have any questions or concerns regarding the payment of your current of future dental care.
Important Insurance Information
"Your dentist will be happy to supply you with claim and pre-treatment forms, which you will need to receive benefits through your dental plan.
Sometimes additional information may be requested by your plan administrator in order to ensure that the treatment is covered by your plan. In such cases the plan administrator will write to you and ask you to obtain the information from your dentist. Your dentist will supply any information you request, but it is your responsibility to provide it to your dental plan administrator. This ensures that your health record remains confidential and your privacy is protected.
Dental plans are designed to help patients pay for their dental treatment. However, not all dental treatments are eligible or fully reimbursable. If your dental treatment is only partially covered, you will have to share in the cost of your dental care."
"For some dental services, payment may be based on a cost-sharing arrangement between the employer and employee. In these cases, the patient pays for a portion of the cost, while the plan pays for the remainder.
As identified on the claim form you sign after you receive a service, you are responsible for the bill. This means you are also responsible to pay for the portion of the bill not covered by your plan — the portion known as the co-payment. It is illegal for the dentist to waive or ignore the co-payment and a dentist who does this could lose his or her licence."
– Ontario Dental Association (Dental Benefits Explained)