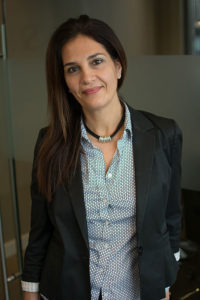 Dr. Iskra Sarafov
Dentist
Dr. Sarafov received her Doctor of Dental Surgery in 2002 from the University of Toronto.  She began her career in dentistry as an associate working in Oshawa and downtown Toronto until she took over Bronte Village Dental in 2006.  Dr. Sarafov is very passionate about dentistry and is often at courses and conferences so that she can offer our patients all the latest technologies and dental procedures available.  In 2010, Dr. Sarafov became a Fellow of the International Congress of Oral Implantologists, marking her achievements in Implant Dentistry.  She also holds memberships in the Canadian Dental Association, The Ontario Dental Association and DOCS education.  She is also a member of the Leading Physicians of the World and received her Master Clinician certificate at the gIDE Institute in Los Angeles.
In addition, Dr. Sarafov is a member of the: ODA, CDA, RCDSO, Fellowship of International Congress of Oral Implantologists and a proud member of the Leading Physicans of the World.
With the hours she works and the continuing education she attends, Dr. Sarafov doesn't have much free time, however, when she does she loves traveling, skiing and spending time with her two kids.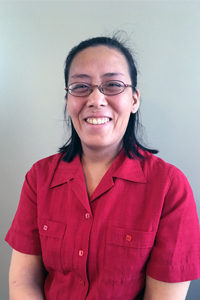 Dr. Gabrielle Chan
Orthodontist
Dr. Chan is our resident orthodontist.  Crooked smile?  Ask her about it.  Dr. Chan graduated from Dentistry at Case Western Reserve University in Cleveland, Ohio in 2003 and then graduated with a diploma in Orthodontics in 2007.  She tells us she went into Orthodontics simply because "it is fun!"  She loves assessing teeth and giving people, both children and adults, a reason to smile.  Besides her hobbies of swimming, watching movies and "vegging out", Dr. Chan is intrigued by puzzles of any kind.  You will often find her hard at work on a crossword or Sudoku.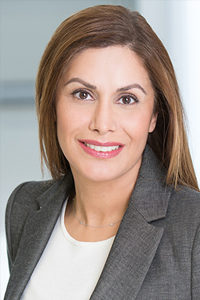 Dr. Elly Tehrani
Certified Specialist in Periodontics
Dr. Elly Tehrani is registered as a certified specialist in periodontics in Canada and is a board certified periodontist in the United States of America. She graduated with Honours in Science from the University of Toronto with an undergraduate Double Specialist Degree in Pharmacology and Toxicology, and a Major in Human Biology (Hon. BSc.). She then went on to pursue her formal training in dentistry at Case School of Dental Medicine in Cleveland, Ohio, where she received her Doctorate of Dental Medicine (DMD). Recipient of the American Academy of Periodontology Dental Student of the Year Award for Achievement in Periodontics, Dr. Tehrani further pursued her studies at Case Western School of Dental Medicine to complete her Master's Degree of Science in Dentistry (MSD), as well as her specialty certification in periodontics.
A Fellow of the Royal College of Dentists of Canada and a Diplomate of the American Board of Periodontology, Dr. Tehrani strongly believes that education is an ongoing lifetime commitment. In her pursuit of excellence, Dr. Tehrani continues to broaden her knowledge in the constantly evolving advances and seeks opportunities to train with the leading authorities in the fields of periodontics and implant dentistry. Her endeavors in continuing education, has awarded Dr. Tehrani with a Fellowship with the International Congress of Oral Implantology in 2008, and a certificate in Implant Dentistry from Loma Linda University, California in 2015.
Dr. Tehrani has been practicing and enjoying periodontics in the Greater Toronto Area since 2006. She truly enjoys her field of practice as it unites medicine with artistry to enhance the quality of people's lives. She is an advocate for good periodontal health and has conducted research in the relation between periodontal disease and cardiovascular health.
She has a special interest in soft tissue grafting, tissue regeneration and dental implants. She has extensive training in all phases of modern periodontal therapy including periodontal plastic surgery, bone grafting, implantology, and, of course, what many people refer to as treatment of "gum disease."
Dr. Tehrani enjoys sitting down with each patient and providing them with as many options as possible using the most up to date diagnostic tools so that patients can choose the treatment to suit their particular needs.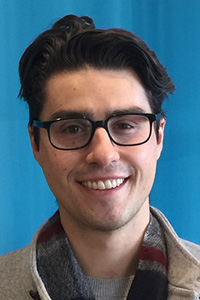 Dr. Thomas Minkov
Dentist
Dr. Minkov was born and raised in Toronto but attended university at Western where he achieved his Bachelor of Medical Sciences. He then moved to Cork, Ireland and attended University College Cork where he obtained his Dentistry Degree. Having a dentist for a father makes Dr. Minkov's choice a natural progression. He grew up watching his dad change people's lives one smile at a time and decided that he wanted to share in making people healthy and happy.
When not working, Dr. Minkov enjoys playing soccer, squash and skiing. He loves trying new restaurants and has a passion for travelling, especially with his girlfriend who, for the time being, still lives in Ireland.