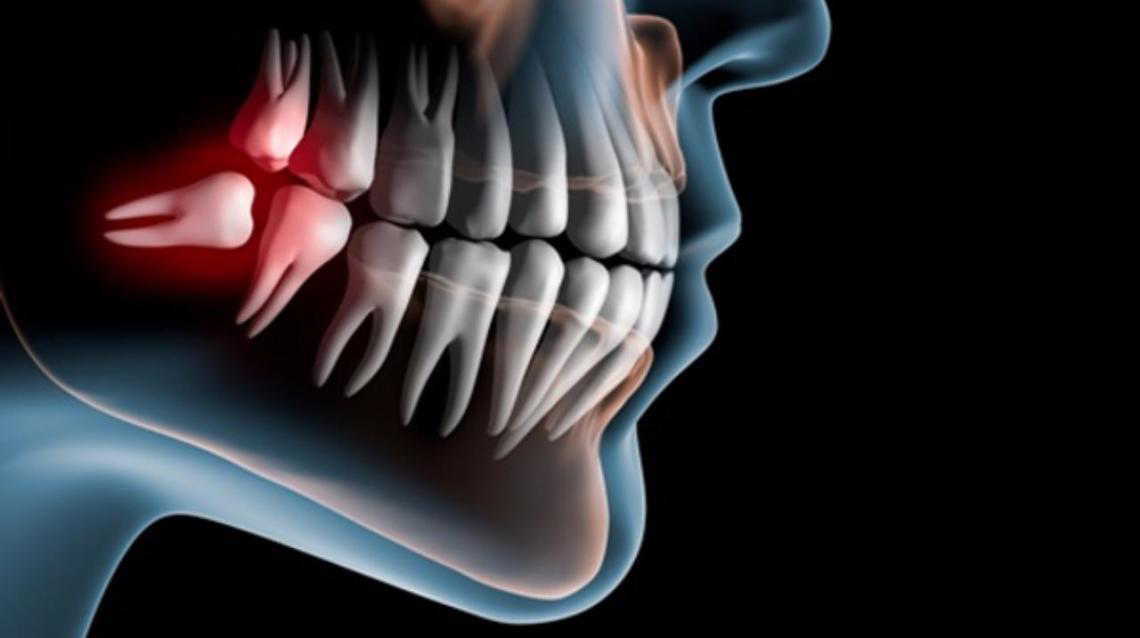 Impacted Wisdom Tooth Removal
Wisdom teeth are the third molars, or the last teeth in the dental arch. They usually erupt between the age of 16-23. It is also common in some cases that wisdom teeth do not erupt at all. If there's enough room in your jaw and your wisdom teeth are developing properly, there is no need for removing them. However, if your wisdom teeth are impacted, or if they're causing pain or damage to the adjacent teeth, then it's better to undergo wisdom teeth extraction. An x-ray will help us assess the position and the status of eruption to determine the proper course of treatment.
At Bronte Village Dental Office, wisdom teeth extraction is done in our Oakville office, by our Oral Surgeon, where we also offer all types of sedation to eliminate any potential discomfort. Depending on the position of your wisdom tooth, our Oral Surgeon might be able to remove it smoothly and quickly, or if the tooth has not yet erupted and is in a tricky position, he will open up the gum tissue and take out any bone tissue, if there's any covering the tooth, and then remove the wisdom tooth.
It is our main priority to make sure that you are well taken care of and experiencing no pain during and after the teeth extraction surgery. We always listen to your concerns and do our best to accommodate all your needs. Dr. Sarafov will discuss all the pre- and post-op instructions thoroughly with you and answer all your questions. It is of high importance to follow the post-op instructions to ensure a good healing process. These instructions will include, but are not limited to:
Eating soft foods
Avoid spitting or rinsing day of surgery
Taking all medications, as prescribed
No smoking
Avoid rubbing the area with your tongue
Use an ice pack on the outside of your cheek, if needed.
After wisdom tooth removal surgery, we like to follow up with our patients to make sure that the wound is healing properly and that they're able to proceed with their daily lives as necessary. Please give us a call if you experience anything out of the ordinary (anything that was not mentioned in your discussion with our dentist). We're always available and happy to answer all your questions.
Patient Testimonials
Amazing team at BVD. They helped me get my smile back. The doctor helped me to find an affordable solution that was right for me. These are caring people. Trustworthy, safe and non-judgemental. I absolutely recommend this place
Via Facebook
"We want to thank a wonderful dentist, Dr. Iskra Sarafov. It's great when the doctor combines vocation, talent and golden hands.In Bronte Village Dental Office, everything is at the highest level:doctor, assistants, administrator. Everything is done well, completely and comfortably.To the entire staff of the clinic - health and further successes.
Via Facebook
"At Bronte Village Dental, Dr Sarafov and her amazing team are there to make things right. Dr Sarafov has listened, built a plan for me and we are well on our way to a much larger smile. I have to say it's been fun because of the staff, painless because of the know how. I do not see it as an appointment, I look forward to going back as a visit. Many thanks"
Via Facebook
"The best dentist west of Toronto. Awesome facilities."
I'm extremely pleased with the outcome of my implant surgery. As a musician my concern was would i be able to continue playing my instruments?
I needed to have no concern as I have found that I am able to play pretty much the way I want.I'd like to thank Dr Saratov and her team for an excellent job , well done and for giving me for the first time in my life, a full set of teeth.
I would recommend this procedure to anyone who is in a situation similar to mine; having very few of my teeth left
"To Dr. Iskra Sarafov and team
Thank you very much for everything that you done, they look great."
Dear Staff & Dr.
Happy Easter! Thank you for your hard work and long hours! Enjoy!