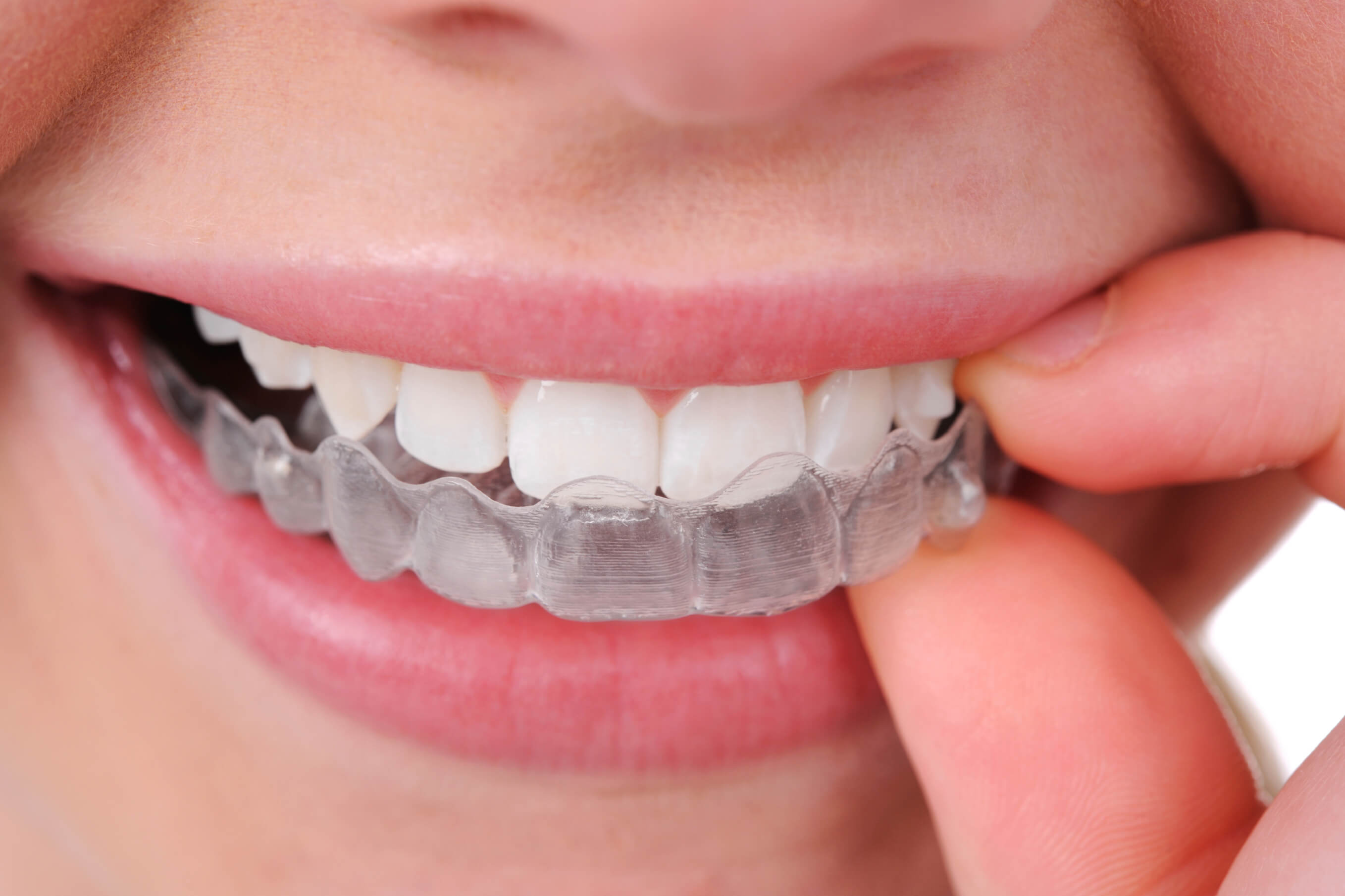 Invisalign
The benefits of Invisalign Orthodontic Treatment
With most people, especially adults feeling uncomfortable with having a metal filled smile, you no longer have to go through this inconvenience with orthodontic treatment. Invisalign offers a comfortable, removable and virtually invisible teeth aligner solution. Unlike traditional metal braces that are adhesively bonded to your teeth, Invisalign aligners can be removed to eat, drink, floss and brush your teeth at your own convenience. The clear aligners can go unnoticed in your mouth, providing you with the confidence to show that beautiful, white, metal-free smile during your treatment process. The thin and lightweight Invisalign aligners allow your teeth to gradually shift over a certain treatment course to reach a perfectly straight position.
How does Invisalign work?
A customized treatment plan is developed for each patient individually to achieve the best results depending on their bite and their teeth alignment. Each set of aligners is worn for about 2 to 3 weeks, where they exert gentle force onto your teeth, shifting them little by little towards the right alignment. The new set of aligners continues the shifting of your teeth from where the previous aligners left off. By the end of your treatment period, the series of aligners will have moved your teeth into their new, beautiful and straight position.
Dr. Gabrielle Chan, our Oakville in-house orthodontist, is always available for consults and to answer any questions you may have. Dr. Chan takes her time to thoroughly explain the process to you, so that you feel happy, comfortable and satisfied with the treatment plan. If Invisalign is not an option we resort to treatment with traditional braces. To schedule your Invisalign consultation, call us today!
Amazing team at BVD. They helped me get my smile back. The doctor helped me to find an affordable solution that was right for me. These are caring people. Trustworthy, safe and non-judgemental. I absolutely recommend this place
Via Facebook
"We want to thank a wonderful dentist, Dr. Iskra Sarafov. It's great when the doctor combines vocation, talent and golden hands.In Bronte Village Dental Office, everything is at the highest level:doctor, assistants, administrator. Everything is done well, completely and comfortably.To the entire staff of the clinic - health and further successes.
Via Facebook
"At Bronte Village Dental, Dr Sarafov and her amazing team are there to make things right. Dr Sarafov has listened, built a plan for me and we are well on our way to a much larger smile. I have to say it's been fun because of the staff, painless because of the know how. I do not see it as an appointment, I look forward to going back as a visit. Many thanks"
Via Facebook
"The best dentist west of Toronto. Awesome facilities."
I'm extremely pleased with the outcome of my implant surgery. As a musician my concern was would i be able to continue playing my instruments?
I needed to have no concern as I have found that I am able to play pretty much the way I want.I'd like to thank Dr Saratov and her team for an excellent job , well done and for giving me for the first time in my life, a full set of teeth.
I would recommend this procedure to anyone who is in a situation similar to mine; having very few of my teeth left
"To Dr. Iskra Sarafov and team
Thank you very much for everything that you done, they look great."
Dear Staff & Dr.
Happy Easter! Thank you for your hard work and long hours! Enjoy!