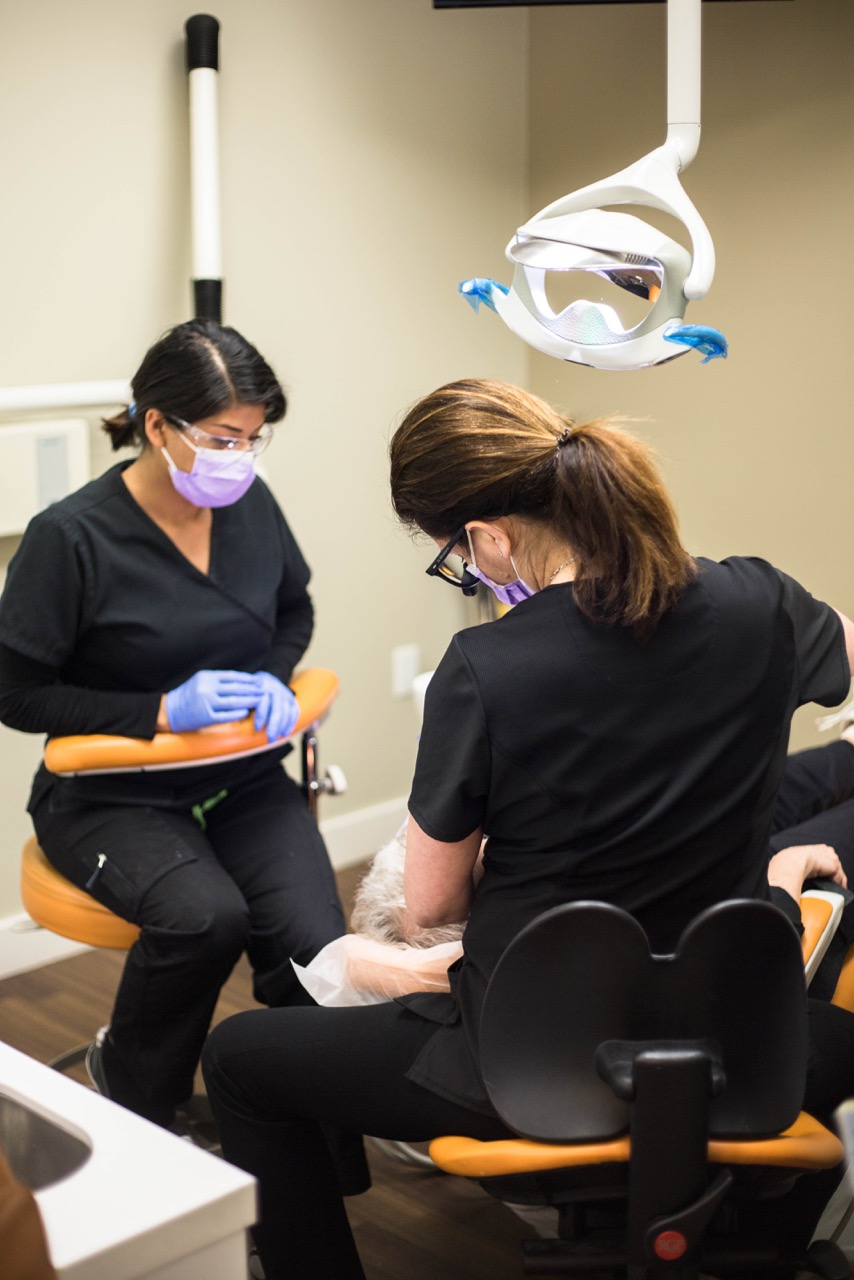 What we are doing for your protection?
We want everyone to feel safe and know that, at all times, we follow very stringent infection control protocols and procedures, and are current with Public Health guidelines.
With the COVID-19 pandemic, we have made a few additional changes to ensure your safety even more:
Our door is locked, and we are asking our patients to call from the car upon arrival as we are managing traffic flow
Everyone entering our facility must be wearing a mask
We are pre-screening over the phone and screening again upon entry
We are taking everyone's temperature upon arrival
We are tracking contact information for all delivery and/or service people
We are providing disposable booties for your safety and convenience
We are practising social distancing except in the treatment room when we are attending to your dental care
We have added doors to our treatment rooms
Our clinical teams are covered from head to toe in full PPE
We have all been fit-tested for our N95 masks
We have hepa filter air purifiers in each room and have had an HVAC engineer ensure the air exchange rate meets requirements
We are gathering all necessary data for contact tracing.
If you have any questions regarding the steps we are taking to keep everyone safe and healthy, please feel free to call our office.
We are currently open for all routine services. We look forward to seeing you soon!